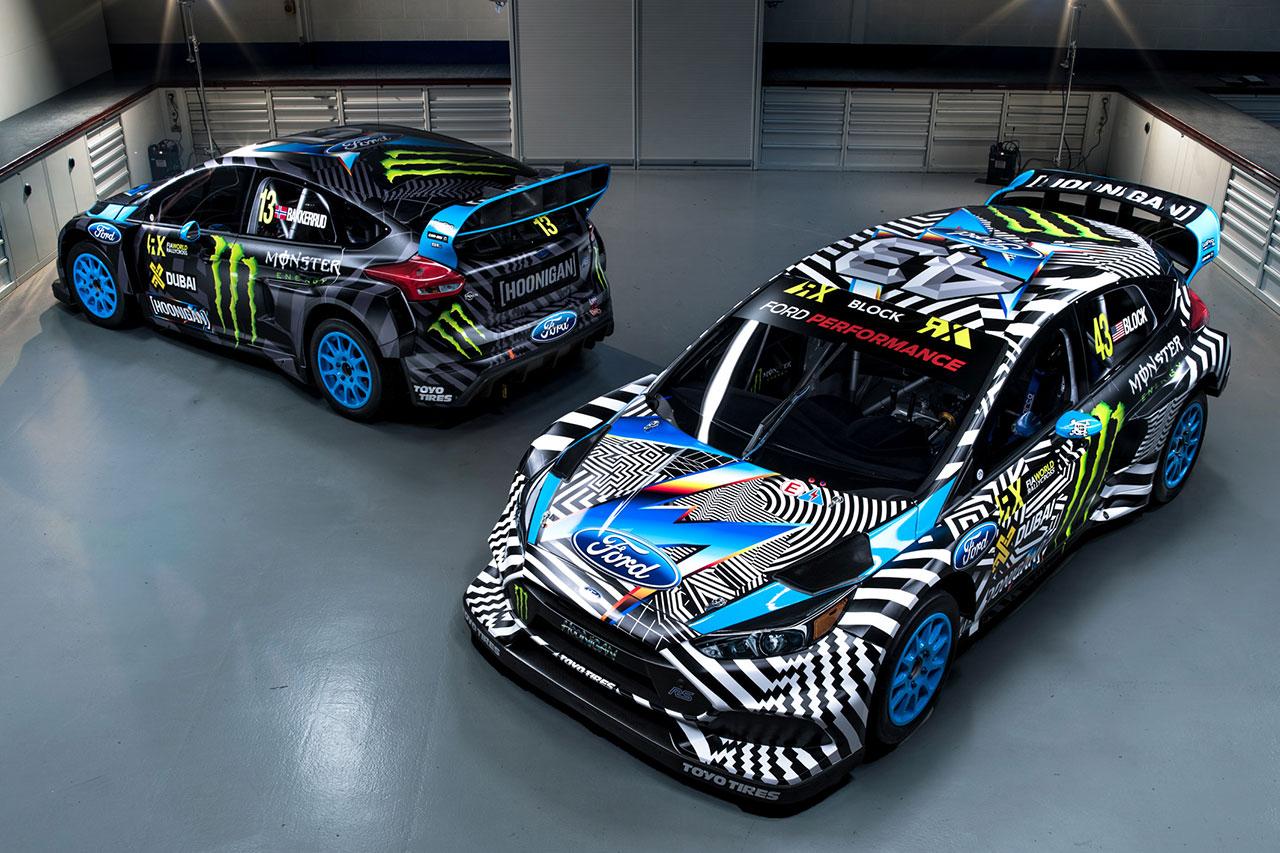 A sneak peek was given at the end of Ken Block's Gymkhana Eight, but now we get a closer look at the new Ford Focus RS RX.
Set to compete in the next Global Rallycross Championship, Ken Block and Andreas Bakkerud were given new livery by street artist Felipe Pantone. Recently video was released of the Focus RS RX sliding around the track in Lousada, Portugal.
If you happened to miss Gymkhana Eight: Ultimate Exotic Playground, give it a watch, it was the best one yet.
---