My family and I migrated to Canada. We attended seminars and learned many things about Canada before we landed. We knew we had to build our credit history. We understood that a vehicle is a necessity, more so during wintertime.
We wanted to have a vehicle! We were advised that we should use it to build our credit history. We should not buy a vehicle in cash otherwise we would lose the chance of starting the process. But we needed a vehicle!
With no work yet, we realized that it would be difficult for us to obtain a vehicle through a loan, for us to start building our credit history in time for buying a house. Showing our financial capacity to pay the credit was indeed difficult without yet an employment. But we needed a vehicle to earn for a living and not to bother anymore our relatives in transporting and fetching us to where we wanted to go!
Some suggested that we could give our Social Insurance Number (SIN) to a sales person for us to obtain a loan and get a vehicle of our choice. The sales person would just process everything, and we would already have our first vehicle in Canada, with no sweat! Very enticing especially that we would want to start our adjustment process and we would want to have our own vehicle as part of it.
---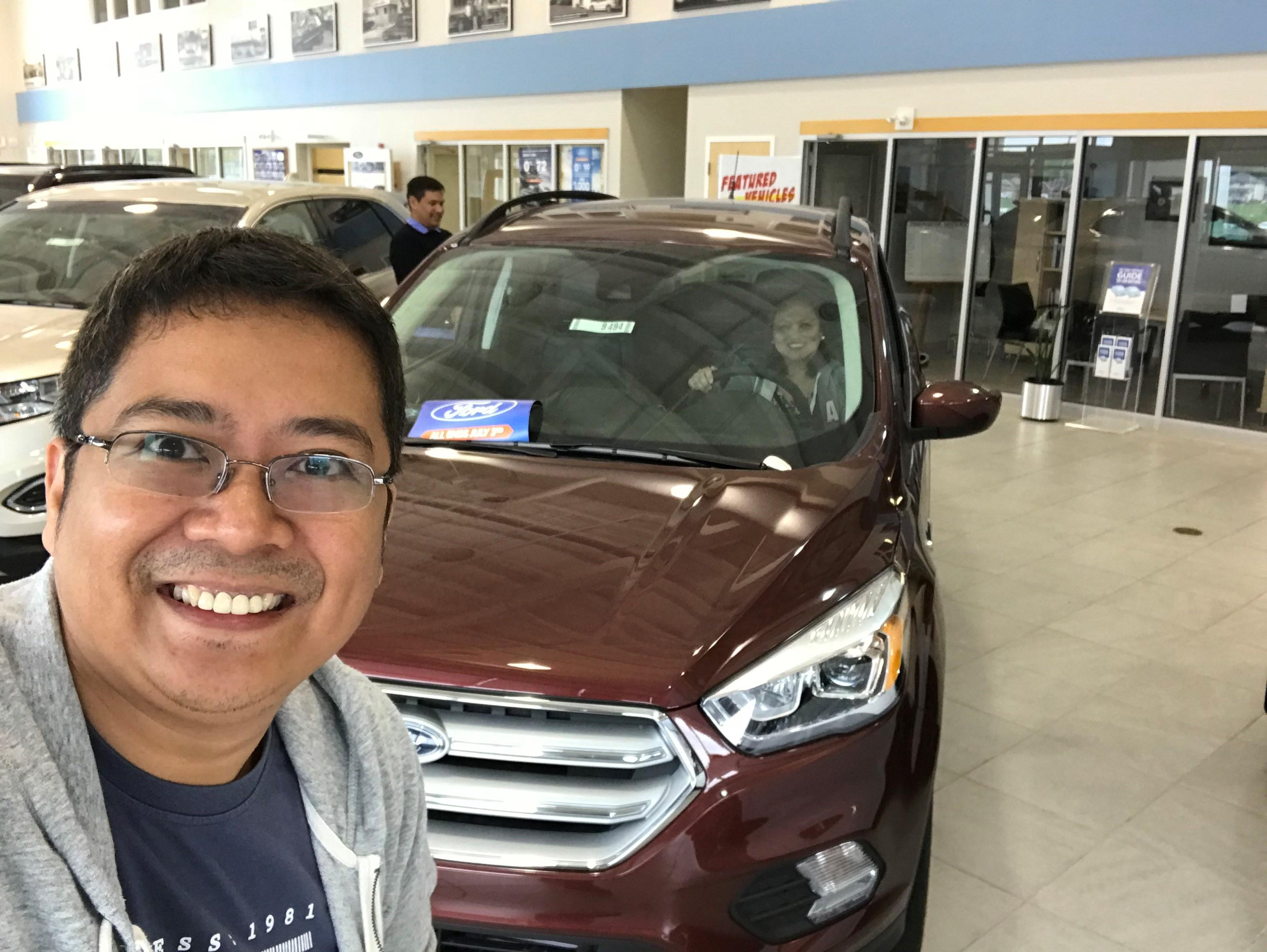 ---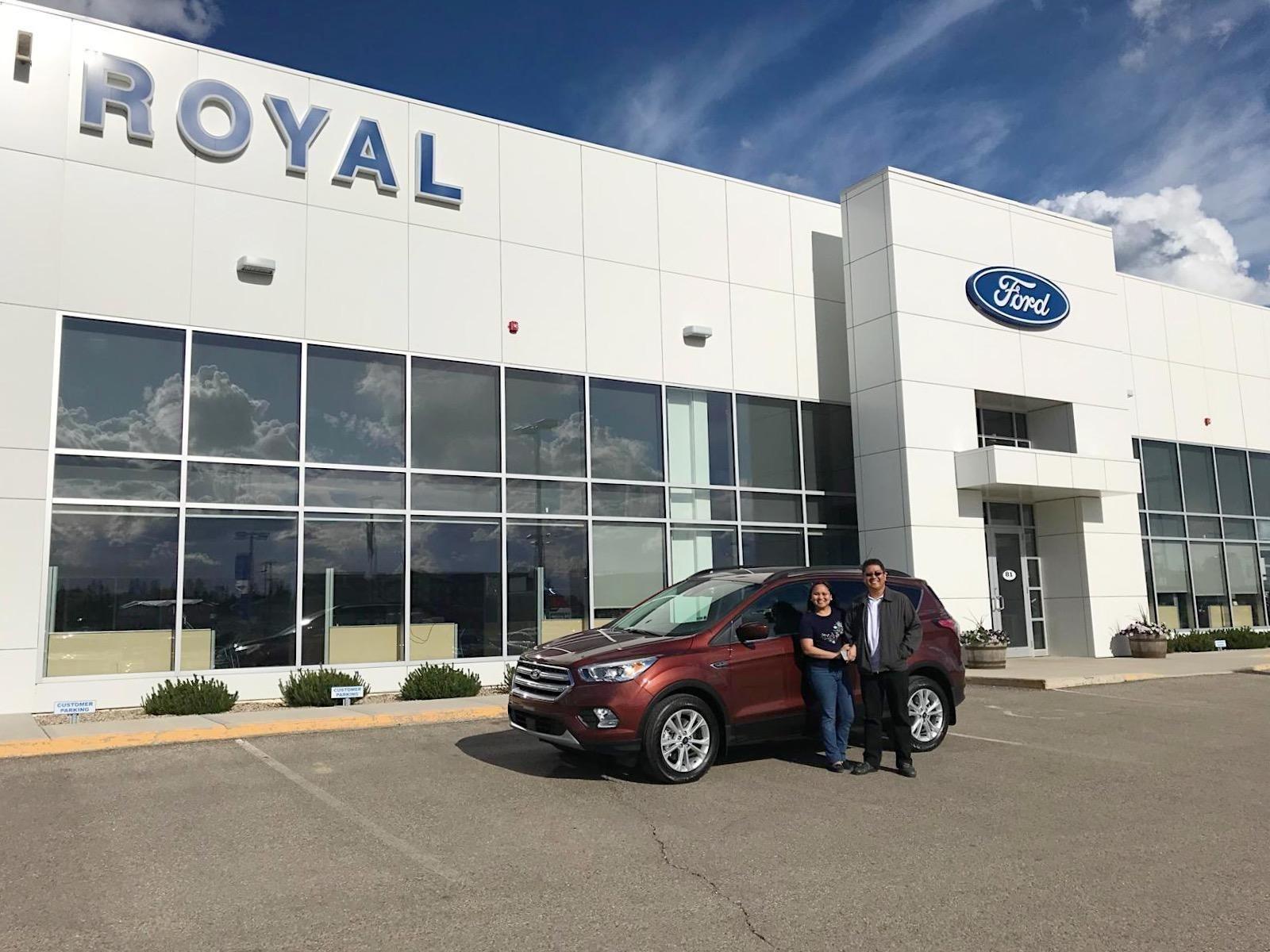 ---
Although, we knew our loan application was already approved, we did not get a vehicle right away. We just asked them for time, to think it over which vehicle to get. In jest, I told them that my wife could not yet decide which color to get. To aid us with our decision, they told us that we could test drive our preferred vehicles. But we did not anymore.
As days passed by, some questions popped up in our minds one after another. And we referred them to Royal Ford professionals. Still, they were very gracious in answering our questions. All those times, they never nagged us on getting the vehicle already. They were simply guiding us by specifically answering our questions. We did not want calls from professionals enticing us, to the point of pressuring us, to buy something. More so at this instance, our loan application was already approved. They respected well our time to think it over. We were amazed that they did not nag us. We took that as a cue that we were making the right choice, thus, we went back to the dealership and within few hours, we got our brand
new Ford Escape
.
We have experienced mediocre after-sales service. The vigorous sales professional would transform into an evasive one and would just pass you on to another person. Indeed, very impersonal treatment and without care at all.
To our delight, we were received by the same passion in the after sales service. A huge nail punctured our vehicle's tire, we were accommodated immediately and they processed the insurance claim. We paid not a single penny and we did not go through preparing the tedious paper works. We were reminded of oil change and they were prompt and efficient in doing it. We did not have problem at all. We were not inconvenienced.
Because Royal Ford made it easy for us, my wife applied for work thereat and was eventually hired. The people and the management of Royal Ford touched our lives in so many ways. We were immensely grateful to them. They were our guardian angels, so to speak.
We experienced friendly and professional treatment from the people at Royal Ford. They extended assistance making our buying decision and experience as if not a buying business at all. They were more of advisors than sales persons.
Thank you for contributing in making our migration-adjustment experience easy. Hurray in pursuing your aim to continually and ethically provide optimal automotive solutions to your customers and for being true to your slogan, "We Make It Easy!".
ROYAL FORD MADE IT EASY FOR US