Reserve Your Car with the Push of a Button
When you've found the vehicle you want, simply click the "Lock In" button and we will immediately "hold" the vehicle on our lot so you won't lose it to another potential buyer. At the same time, we'll begin the process of deep cleaning and sanitizing the vehicle. We will deliver your vehicle directly to your home or office at a time of your choosing.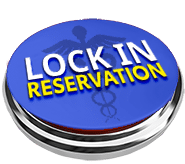 It's a simple as...
1. Find your vehicle in our online inventory.
2. Lock in and reserve your vehicle.
3. We clean and sanitize the entire vehicle.
4. Your car is delivered to your home.
Safe, Secure and Convenient.
When you Lock In Home Delivery, you not only get the vehicle you want, you get to do it all from the comfort and safety of your home. Every aspect of the process is handled remotely, and you get a single point of contact throughout.
So what are you waiting for? Lock in your dream vehicle — safely, securely and simply — today!